E-mail Marketing
E-mail marketing is still a very effective and efficient way to get the word out to your prospects. Mailings to opt-in lists yield higher results than direct mail–and at a lower cost. Everyone's looking for that magic formula–the perfect message that will electrify opt-in campaigns. But the proliferation of e-mail makes it tough to stand out. Here are eight tips for writing e-mails that produce top results:
Choose a great subject line
Have a solid hook
Tell them what to do
Use clear, direct language
Focus on your offer
Don't drop the ball
Include a P.S.
Make it readable
Need a way to send email to more than 50 people at a time? ConnectNC has two solutions for you.
ConnectNC's hosted mailing list solution allows you to collaborate within a group:
Up to 500 users $10.50 / month
501 – 2,500 users $21.00 / month
2,501 – 5,000 users $35.00 / month
5,001 – 10,000 users $52.50 / month
10,001 – 25,000 users $105.00 / month
Over 25,000 call for pricing
Constant Contact Email Marketing allows you to send emails to large email lists.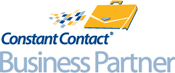 Free Trial of Constant Contact Email Marketing
Your 60 Day Trial Includes:
Full access to all features of the product you select with up to 100 contacts for Email Marketing, up to 10 registrants for Event Marketing, up to 100 survey responses for Online Survey
FREE Coaching to help you get going fast
FREE Support for as long as you use the product
FREE Nutshell Mail to keep up with the social buzz about your business
FREE Quick View Mobile to work on your campaigns from your mobile phone
FREE know hows with rich education and training, all at your fingertips
What if I exceed my trial limit?
If you have more than 100 contacts, or think you might get more that 10 registrants or 100 responses, that's terrific! You've got a great head start. Most people use the trial period to get started and send emails, events or surveys to a small list to start. Once you go over the trial limits, you'll be prompted to upgrade to a full paid account, allowing you to have as many subscribers as you'd like. All your work will carry over
What happens once my FREE trial is over?
All your mailing lists and data are still there, so you can keep building your email lists. You can still create new emails, surveys, or events, but to send them you'll need to buy the product.
What if I want to cancel?
Cancel at any time — online or by phone. There's no obligation, no risk, no contract.