Turn off everything: your computer, your DSL modem, your WiFi router and anything else connected to your home network.
Turn on JUST the DSL modem.  Wait for it to sync. before turning on anything else.  Please wait at least 5 minutes.
If you have a WiFi router, turn that on next.  Please wait another 5 minutes before you turn on anything else.
Now turn on your computer and test to see if you can get to a website.
If you still can't surf the web, you may need to bypass your WiFi router, if it is a separate device. Please try that before giving us a call.
If you are still stuck, please schedule a house call with us.  There is a charge for a house call.  Please check with us for current rates. 
NOTE:   PLEASE DO NOT RESET YOUR MODEM by using a paper clip on the back of the modem.  That will  wipe out your modem configuration.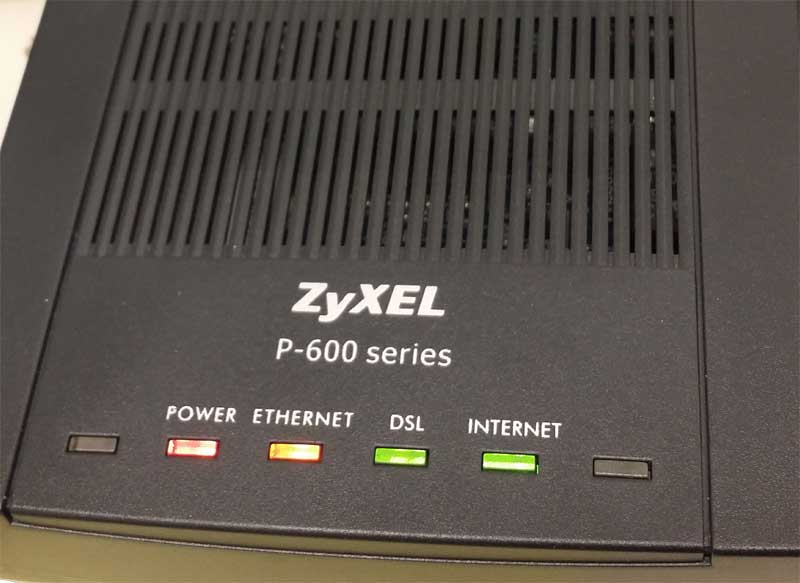 Example: ZyXEL P-600 series DSL modem with solid green DSL light.